The Shepherds here at the Country Club Road Church of Christ have decided to cancel all worship services, all church activities and all related travels until further notice due to the current Coronavirus crisis and out of the concern for the health and well being of all of our church family and community. The scriptures teach us to come together to worship God and glorify His name, but it also teaches us to love, care for and watch over one another as God loves, cares for and watches over us. In the meantime, please use this time to pray and to read and study God's Word until we meet again to worship Him. You may also watch and listen to Sunday morning worship services live at 10 a.m. on Facebook Live and on 106.5 FM. We love you all. God Bless.
Times of Worship:
Sunday
Wednesday
Life Groups
(contact the church office)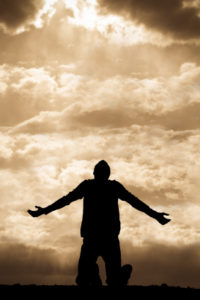 Ladies Bible Class
Recharge Meals
Men's Lunch
Sunday Morning Bible Classes (9:00 a.m.)
Adult Bible Classes
Romans

taught by Michael Nelson (Young Families Room)
Joseph

taught by Lee Rogers (Heart-to-Heart Classroom)
John

taught by Davis Bennett (Auditorium)
Now That I am a Christian

taught by Oscar Hernandez & Mike Joy (Library)
Babies – 3yrs.
We have three specialized areas just for our very young ones. Our Nursery program is staffed by caring loving souls who love on your little ones while teaching them about God.
Kid's Bible Classes
We have classes for all age groups of kiddos in including our Journey Land (1st – 6th grades). Ask one of our friendly greeters as you come into the building for more information.
Teens
Our Teen group (Jr. High and High School) meets for class every Sunday and Wednesday in the Teen room located in the Gym.
Wednesday Evening Classes (6:30 p.m.)
Younger Kids (Various Rooms)
Babies to 3yrs (Nursery Class Rooms)